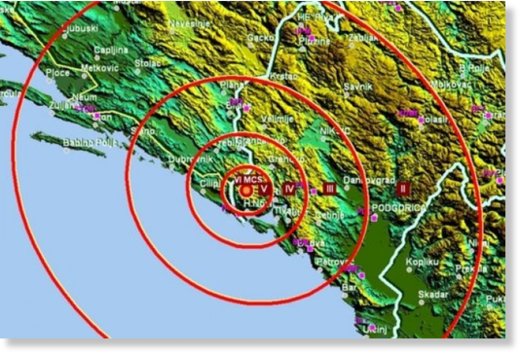 More earthquake activity near the Adriatic coast in the early hours of December 24, 2016.
A strong earthquake with a magnitude of 4.4 has been felt in Dubrovnik and the surrounding areas. It's epicentre is in Montenegro,
at a depth of 13 kilometres.
The earthquake struck at 00:39 on Christmas Eve, and follows the recent tremor near Split which registered 4.8 on the Richter scale.
As things currently stand, there is no report of any material damage.