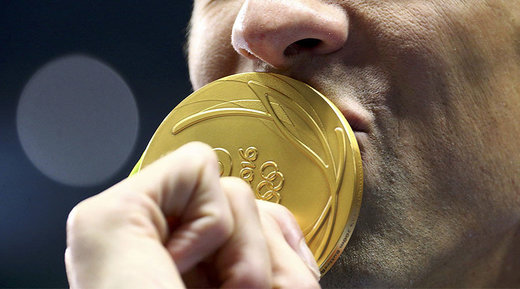 WADA informant Grigory Rodchenkov, who used to head the Moscow Anti-Doping Laboratory, made a private business out of doping
, President Vladimir Putin said during his final Q&A session with the media this year.
Putin was talking about Russia's doping scandal that erupted in the spring, when Rodchenkov announced that he had run a massive doping ring and destroyed thousands of control samples from Russian athletes. He then provided information for an investigative report compiled by Richard McLaren that led the World Anti-Doping Agency (WADA) to recommend that Russia be banned from Rio 2016 games.
"That man, where did he work - in Canada? And what did he do next? He came to Russia and - after securing a high post - dragged all sorts of filth into the country," Putin said, without actually mentioning Rodchenkov by name.
Putin wondered why Rodchenkov had never been stopped at the US-Canadian border with banned substances.
"He was constantly bringing it to Russia
, made a personal business on it. He made others take it and use it and if anyone refused... he'd sanction them," Putin said.
Rodchenkov was eventually caught, but the authorities failed to jail him, Putin said, adding that then "he ran away and... began to leak everything, hoping that [in the US] he will get the conditions for a normal life."
Russia's president said that the US soon won't need Rodchenkov anymore and will probably throw him away, as "no one needs such people."
"Why didn't he choose to fight [doping] from here? This makes me think someone was pulling strings from abroad as they waited for an opportunity and then made this leak,"
said Putin.
In May, a controversial report appeared in the New York Times citing Rodchenkov, who claimed that Russia had a so-called 'state doping program,' calling it a "decade-long effort to perfect" Russia's performance at international competitions.
Rodchenkov claimed that Russian gold medal winners, including bobsledder Aleksandr Zubkov, cross-country skier Aleksandr Legkov, and skeleton champion Aleksandr Tretyakov, had doped during the 2014 Sochi Olympic Games.
In the article, the former chief of Russia's anti-doping laboratory claimed that "he dissolved the drugs in alcohol - Chivas whiskey for men, Martini vermouth for women."
Several paragraphs in the article were devoted to an alleged switching of urine samples. Rodchenkov claimed that he and an anonymous colleague had managed to dump "the tainted urine into a nearby toilet, washed out the bottles, dried them with filter paper and filled them with urine" that didn't contain banned substances.
Russia has been fighting accusations of large-scale doping by its athletes, as RUSADA - its anti-doping agency - has been accused of turning a blind eye to it and being unduly influenced by the Russian Sports Ministry.
In June of this year, the World Anti-Doping Agency published a report authored by Canadian lawyer McLaren that detailed the results of his investigation into doping allegations at the Sochi 2014 Winter Olympic Games. Based on those findings, WADA recommended that the IOC, the International Paralympic Committee (IPC), and all international sporting federations exclude Russia from their competitions.
The WADA sanctions led Russian track-and-field athletes to be banned from the 2016 Rio Olympics and saw the whole of the country's team missing the Paralympics. In December, restrictions against Russia due to the doping allegations were prolonged "until further notice."
While Putin acknowledged that there were issues with doping in Russian sport, he insisted there had been no state-sponsored doping system.
"Russia never had such a system - this is simply impossible and we will be doing everything we can to prevent such a system from being created," Putin said during his annual news conference, stressing "there must never be such a thing as a state system of doping support."