The average temperature in European Russia, the Ural Mountains and Siberia is 10 degrees, or lower, below normal
During all days of December, the average temperature has not come close to
normal
. The temperature in the Khanty-Mansiysk dropped to -43ºC, setting a new daily record. The previous record was -39.6 degrees in 1937. In Salekhard, it fell to -41.5 degrees, also a new record.
And last night in the Yamalo-Nenets Autonomous District, the temperature
dropped
to -43ºC, -46ºC.
Temperature map: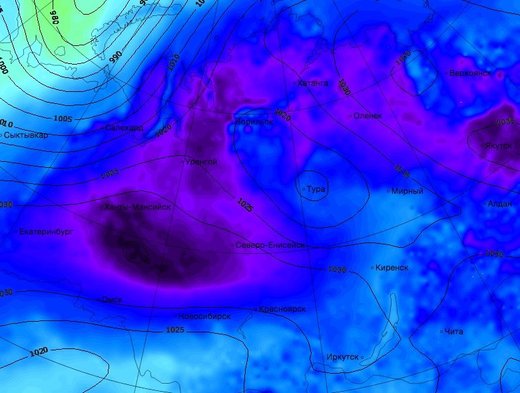 Thanks to Martin Siebert for these links.