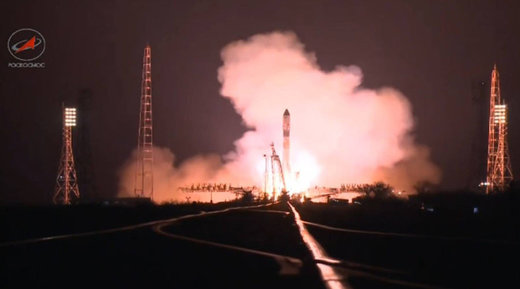 The Russian space agency has reported disruption of the data signal with its
Progress
cargo spaceship, which was launched to deliver 2.6 tons of supplies to the International Space Station (ISS).
"After the launch of the Soyuz-U launch vehicle along with the
Progress
MS-04 cargo spacecraft, telemetry connection was lost on the 383th second of flight," Roscosmos said in a statement.
The data received from the spacecraft is not enough to say clearly what went wrong with the
Progress
MS-04 during the separation of the rocket's third stage, NASA also said.
The navigation equipment of
Progress
did open, but there is no information whether its solar batteries are functioning properly, the US space agency added.
The
Progress
craft managed to reach an interim orbit, but its coordinates are yet to be established, according to the US space agency.
Russian news agency sources, however, are
not optimistic about the possible outcome
.
RIA Novosti was told the spacecraft may be unable to reach the ISS and will possibly be destroyed. TASS' sources say the ship may have already crashed.
"Given that the third-stage engines were on for too short a period of time, the
spacecraft may have already fallen somewhere in the China region or into the Pacific,
" a source from the space industry told the agency.
Others suggest it would more likely have burnt in the atmosphere.
The cargo spacecraft was expected to deliver 2.6 tons of food, fuel and supplies for the Expedition 50 aboard to the ISS.