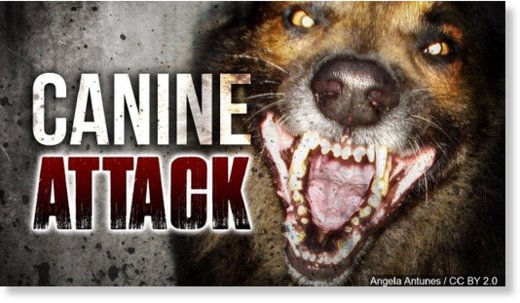 A toddler and a baby were injured in a dog attack at a Brunswick apartment complex last Wednesday, authorities say.
When police arrived on scene, they found a woman lying prone in an open doorway,
cradling her 2-year-old great-grandchild from a pit bull as it fought to get at the child, a police report says.
Police approached the woman, who was reportedly crying out, 'Shoot it! Shoot it!,' and the dog started toward the officers.
After attempting to spray the dog to subdue it, one officer pulled out his stun gun and tried to use that on the brown pit bull - but nothing worked, police reports show.
As the dog advanced toward the officers, one officer was able to get the woman out of the doorway and away from the animal.
At that point, officers discovered she was cradling a 2-year-old. It was at that point they discovered she was cradling a 2-year-old. Police say the child had a large gash across his or her forehead, a chunk of flesh missing from his or her chin and multiple other bite marks.
One officer kicked the pit bull into the apartment and shut the door behind it.
The toddler was rushed to Memorial Hospital in Savannah. No word on the child's condition at this time.
After the dog was shut in the apartment, a neighbor opened their door and brought out an injured baby - also hurt by the dog. Police say they believe that child is under a year old.
The neighbor was able to get the baby away when the animal originally attacked, but not before the dog bit and scratched the child, police say.
The baby was also taken to Memorial Hospital in Savannah.
Police say they learned that the woman was watching her great-grandchild - the 2-year-old - and her granddaughter's friend's child - the baby - and her son's pit bull, Rhino, that day before the attack.
The woman said the pit bull had shown signs of aggression before, but was up to date on its rabies shots and had never attacked her before.
Animal control arrived and took the animal from the apartment.