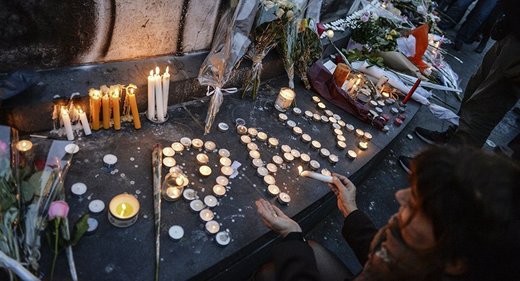 A former Stockholm resident suspected of involvement in the Paris and Brussels terror attacks also had links with a radical Islamist network in the Nordic country, whose Swedish Security Police SÄPO tried in vain to stop for over 15 years.
Swedish national broadcaster SVT has in collaboration with the German TV-channel ARD gained access to over 4,000 names that have leaked directly from Daesh, revealing the identities of thousands of European citizens who traveled to Syria to join the terrorists, among them 12 Swedes.
Algerian-born Mohamed Aziz Belkaid reportedly co-masterminded the terrorist attacks in Paris and Brussels, in which 162 people died, and was himself shot dead by Belgian police before the bombings in the Belgian capital took place.
Belkaid lived in the Stockholm suburb of Märsta between 2009 and 2013. In 2014, he traveled to Syria and signed up for Daesh suicide missions, SVT revealed. Whereas it was previously unknown when and how exactly Belkaid became indoctrinated,
new evidence suggests that his radicalization was likely to have taken place in Sweden.
Belkaid was found to have lived or been registered at the same apartment as a suspected Daesh recruiter and jihadist known as Abu Omar.
Incidentally, the men who planned a revenge attack on the Copenhagen-based newspaper Jyllands-Posten, which notoriously published cartoons of Prophet Muhammad to the dismay of the Muslim world, were reportedly part of the same network.
Belkaid worked at one of Abu Omar's stores in Stockholm and even attended the same mosque. The stores operated for a long time as a meeting place for men with extremist views. In 2006, cash in envelopes labelled with a name of al-Qaeda leaders, was found in the apartment together with over 150,000 SEK in cash ($17,000).
"This is a fascinating revelation that shows how these structures work and how they organize themselves. Although security bodies have all eyes on them, a figure like this anyway manages to get away and play a fundamental role," American journalist Sebastian Rotella, who specializes in al-Qaeda and Daesh, said, as quoted by SVT. SÄPO would not comment on whether or not Mohamed Belkaid was under surveillance before joining Daesh. Notably, Belkaid, who was wanted by Belgian police, had a police record in Sweden for committing a number of minor offenses, including theft and illegal knife possession.
His misdemeanors, nevertheless, never qualified as adequate grounds for deportation back to Algeria.
In regards to Abu Omar, SÄPO tried to stop him for over 15 years, but in vain. Despite serious suspicions, he was never convicted of any terrorist crime or major felony, although several intelligence sources pointed him out as a recruiter for terrorist groups.
"Abu Omar is a so-called 'broker.' He does not operate on the frontline. Instead, he is the one who lubricates the money machinery through contacts and encouragement. He has very good contacts and is a fixture in the international extremist environment," an anonymous source with insight into SÄPO's work told SVT. According to another anonymous source, Abu Omar functioned like a "sugar cube" attracting angry young men through the respect he had gained in extremist circles.
Abu Omar first caught SÄPO's interest in the 90s, when he was part of the leadership of a radical mosque in the Stockholm suburb of Brandbergen. Later, he was identified as a terrorist recruiter and paymaster by several countries intelligence services. Although he never qualified for the FN list of terrorists, he was nevertheless put on the US watch list of suspected terrorists.
As of today, Omar's exact whereabouts remain unknown.
In the Swedish population register, he has been deregistered as "missing," with his shops closed. According to other sources, Abu Omar remains in Sweden and is still looking to persuade young men to join Daesh.