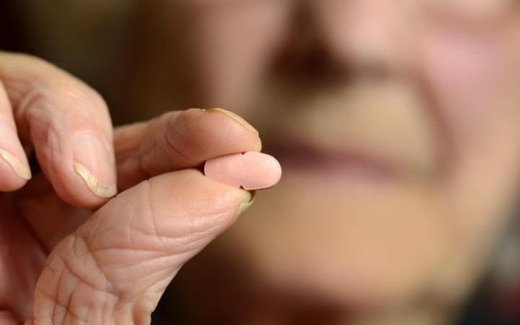 A major
Lancet
study which backed the safety of statins was "fundamentally flawed" and underestimated the side-effects of the heart drugs, a group of medics has said.
The research published in September
concluded the drugs help prevent around 80,000 major cardiovascular events, such as heart attacks or strokes, every year.
Scientists said the drugs did far more good than harm, with too many patients having been put off taking them because of needless fears about side-effects.
It followed a long debate over the merits of the cholesterol-busting drugs, which are taken by around eight million Britons.
But now a group of doctors has attacked the
Lancet
study. Writing in
The Prescriber
, a group of medics led by cardiologist Dr Aseem Malhotra criticised the way the
Lancet
research was carried out.
They said some of
the data behind the trials had not been published, while some claims about the impact of the drugs on cholesterol were based on forecasts.
Lead author Dr Malhotra said "
Decades of misinformation on cholesterol and the gross exaggeration of statin benefits with downplaying of side effects has likely led to the overmedication of millions of people across the world.
"
"The lack of transparency in the prescription of statins is just one symptom of a broken system of healthcare where finance based medicine has trumped independent evidence and what is most important for patients."
His views were backed by Harvard statin expert Dr John Abramson, Sir Richard Thompson, former president of the Royal College of Physicians, and Professor Sherif Sultan, president of the International Society for Vascular Surgery.
Statins reduce high levels of blood cholesterol, which is known to contribute to the stiffening and narrowing of arteries.
But they also trigger side-effects, including
muscle pain, memory loss, depression, sexual difficulties and depression.
The
Lancet
study, conducted by Oxford University and the London School of Hygiene and Tropical Medicine, analysed 20 years' worth of data.
It found just two per cent of patients suffer any side effects.
On Thursday night, leading heart doctors criticised the stance taken by Dr Malhotra, a long-time critic of statins.
Prof Sir Nilesh Samani, medical director at the British Heart Foundation, said: "This paper combines data and opinion that risks confusing patients about the benefits and safety of their statins.
"The evidence from numerous independent clinical trials going back more than two decades shows that statins are an effective way of people reducing their risk of a heart attack.
The National Institute for Health and Care Excellence (Nice) recommends that anyone with a 10 per cent chance of heart disease within the next decade should be advised to take the medication.
Prof Mark Baker, from Nice, last night said: "Nice's
guidance on the risk assessment and reduction of heart disease and strokes, including lipid modification
, is based on the overwhelming body of evidence supporting the use of statins, even in people at relatively low risk."
Comment:
Doctors disregard mainstream guidelines advice to offer statins to more patients
:
The majority of GPs are not complying with NICE advice that they should prescribe statins to more low-risk patients, a Pulse survey has revealed.
Dr May Cahill, a GP partner in Hackney, east London, said: 'I am not convinced they will do any good,

the side-effects are horrific

.

Why give something to a patient that you would not take yourself nor recommend a family member or friend to?'
He said the guidelines did not impose statins on those at risk, but recognised the importance of personal choice.
"The effectiveness of statins is now well proven, as is their long-term safety, and they are relatively cheap.
"To make progress in the battle against heart disease and stroke we must encourage exercise, improve our diets still further, stop smoking, and where appropriate offer statins to people at risk."
Debate over whether statins are safe or carry the risk of a series of damaging side effects
has raged for years.