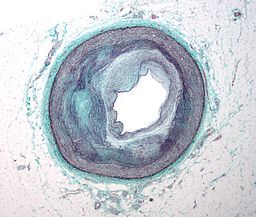 Two top vascular surgeons have published a damning report on statin medications.
Dr Sherif Sultan, Consultant Vascular and Endovascular Surgeon, Honorary Senior Lecturer at NUI Galway, Ireland, and Dr Niamh Hynes, Clinical Lecturer In Vascular & Endovascular Surgery at Western Vascular Institute, Ireland have conducted a critical review of the benefits and risks associated with statin medications.
In summary, their paper highlights the following key points:
Not only are statin medications failing to impact on our most prevalent disease, but they are causing more harm than good.
Cholesterol is crucial for energy, immunity, fat metabolism, leptin, thyroid hormone activity, liver related synthesis, protection from stress, adrenal function, sex hormone syntheses and brain function.
Only middle aged men with coronary heart disease benefit from taking statins, but even in these cases statins may only work in the short term and should be stopped before adverse effects can take hold.
High cholesterol levels have been found to be protective in elderly and heart failure patients.

The statin industry is the utmost medical tragedy of all times.

A government report in Canada found an overestimation of benefit and underestimation of harm where statins are concerned.
Statins are associated with triple the risk of coronary artery and aortic calcification.
This is another scientific paper that should immediately stop the widespread prescription of statins, however, it has gone almost completely unnoticed. In fact, I only became aware of it because it was sent to me from my friend Clare Harris from the
Stopped Our Statins support group
.
You can read the full paper here.
S. Sultan and N. Hynes, "The Ugly Side of Statins. Systemic Appraisal of the Contemporary Un-Known Unknowns," Open Journal of Endocrine and Metabolic Diseases, Vol. 3 No. 3, 2013, pp. 179-185. doi: 10.4236/ojemd.2013.33025.