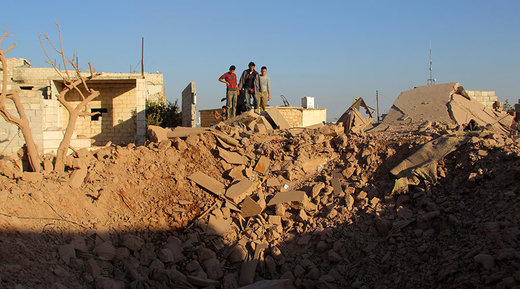 At least six people were killed in an airstrike on a village in northern Syria's Aleppo province, the Russian Defense Ministry said, adding that two Belgian F-16 combat jets were operating in the area.
According to information handed over to the Russian Reconciliation Center in Syria by the local council of the Syrian city of Afrin, the village of Hassadjek suffered an air attack in which six people died and four more were injured.
The Russian Defense Ministry stressed that
neither Russian nor Syrian air forces were carrying out any missions in the area.
At the same time, the ministry said that Russian data recorders
detected two Belgian F-16 fighter jets in the area within the specified time.
Russian and Syrian air forces halted airstrikes in Aleppo from 0700 GMT Tuesday for a 48-hour humanitarian pause.
The Russian Defense Ministry said that the ceasefire comes ahead of schedule. The humanitarian pause to
allow civilians to leave Aleppo
and for the
delivery of aid to the city
was initially scheduled to start on Thursday and to last for eight hours.
Russian Defense Minister Sergey Shoigu said that he expects nations that have influence on the groups opposed to the Syrian Army and entrenched in the eastern part of the city to
put pressure on the militants and make them the observe the truce.
Meanwhile,
Syrian government forces
that control the western part of the city and have encircled the eastern part will
provide two corridors for the militants to leave Aleppo
with their weapons.
The move by Russian and Syria forces is line with the initiative of UN special envoy to Syria Staffan de Mistura, who proposed a halt to hostilities in Aleppo to let the terrorist group Al-Nusra Front leave the eastern part of the city under a guarantee of safe passage.
It is also in line with a Russian resolution introduced to the UN Security Council, which backed de Mistura's proposal but was rejected by the other UNSC members.