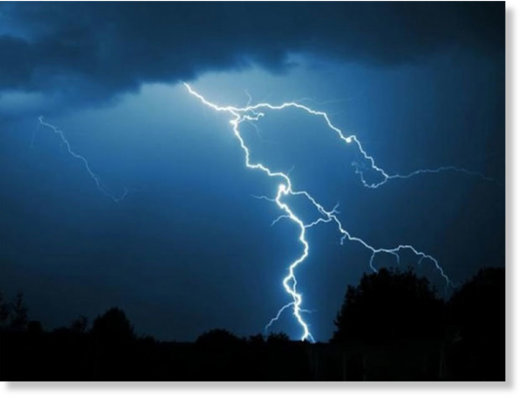 One hundred people were killed and 101 were injured by lightning from January through the first week in October,
according to a report by the National Committee for Disaster Management (NCDM).
The report said lightning killed 100 people, including 20 women, and injured 101 during the more than nine-month period.
It added that most lightning cases happened in Banteay Meanchey, Kampong Chhnang, Siem Reap and Kratie provinces. In addition to the human casualties,
lighting killed nearly 100 head of cattle.
NCDM spokesman Keo Vy told
Khmer Times
late last month that lighting cases
had increased over the same period last year when more than 60 were killed and 58 were injured.
Meanwhile Om Rina, the director of the general department of water resources, told
Khmer Times
yesterday that there had been no serious effects from the heavy rain and flooding this week.
On Monday, the Ministry of Water Resources and Meteorology warned of heavy rain and flooding from Wednesday to Sunday.
"Flooding on some national roads like the road to Kampot and Preah Sihanouk provinces occurred because a sewage pipe was placed in the canal next to the road, which slowed the flow of water," Mr. Rina said.
"Whereas Kampong Speu province was flooded by water flowing down from Oral Mountain."
He added that some other provinces experienced flooding but there was nothing of consequence to report. However, he still urged people to be careful in the coming days.
Mr. Vy, the NCDM spokesman, could not be reached for comment yesterday.