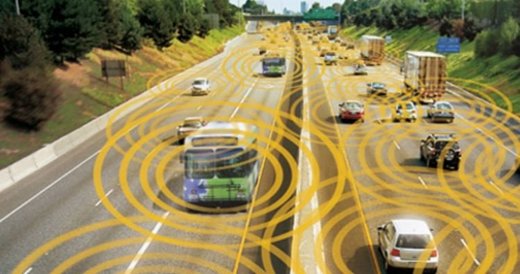 Driverless cars are an engineer's dream. At last, a technology that promises to remove the human factor from the traffic system.
It is humans, after all, whose errors contribute to
75% of road crashes
, who introduce
undesirable randomness
into the mathematical simplicity of traffic flows, and who have been characterised (somewhat tongue in cheek) as "
monkey drivers
" with slow reaction times and short attention spans.
We are "monkey drivers".
If only we could eliminate the human factor, we would have cities teeming with safe, efficient cars whizzing us to our destinations. Right?
Wrong. For better or worse, as long as there are humans in the transport system we cannot ignore the human factor. To do so grossly overestimates the promised benefits of driverless cars and underestimates the negative impacts they will have on our traffic networks and society.
Think like a human
First, there are the immediate technological hurdles. At high speeds this is actually relatively straightforward as interactions on freeways are already effectively "vehicle-to-vehicle".
We are travelling too fast on a freeway to communicate at a human level, so we rely on infrastructure and technology to do much of the work for us, from using indicators to following dynamic signage. Removing human error is plausible and beneficial.
But all of that changes at low speeds, where drivers have to interact at a human level, such as when making eye contact with another driver, giving the nod to a pedestrian, or waving to a cyclist to let them go ahead.
How will an automated vehicle know if a pedestrian standing near the zebra crossing is waiting to cross or chatting on the phone? How will it process regional differences in body language, such as Google Car's confusion over a
"track-standing" cyclist
?
Google is already training its cars to recognise a
cyclist's hand signals
, but we
still have a long way to go
.
Similarly, without human gestures, how will the rest of us learn how to anticipate the actions of driverless cars?
Recent research suggests
that we don't yet know.
Making humans comply
One of the issues with the utopian vision promised by driverless cars - cities where
parking is converted into parks
, or intersections where traffic lights
aren't even needed
- is that it only works if 100% of the vehicle fleet is automated and individual ownership makes way for a fleet of shared pay-as-you-go taxis.
But how many people will actually opt in to this vision of the future? If you don't trust the technology, if you get motion sickness, if you enjoy driving classic cars (or motorbikes), or if you just don't like the idea of being driven by a car that always follows the speed limit and never jumps the queue, then a driverless car may not be for you.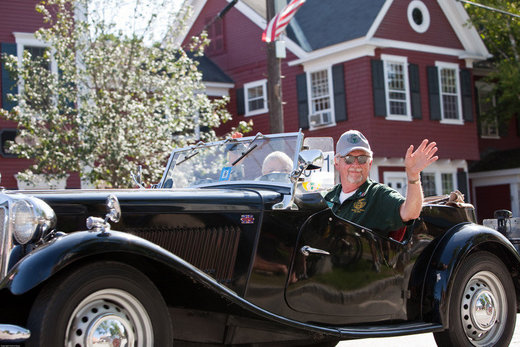 It is no wonder that forecasts of the market penetration of driverless cars vary so enormously. For example,
estimates from the Netherlands
range from 7% to 61% of the vehicle fleet by 2050.
Even if we do reach 100% car automation, we still cannot ignore humans.
Smart automated intersections
promise to remove the need for traffic lights and allow twice as much traffic to use the roads.
But how will non-automated cyclists approach these intersections? How will pedestrians cross them?
We may reach a stage where the road safety benefits of driverless cars are so blatantly evident that non-automated cars are made illegal, and we wonder why humans were ever trusted to drive.
But until that day we will be living in a messy world of haves and have-nots with all the infrastructure required for both systems to run in parallel.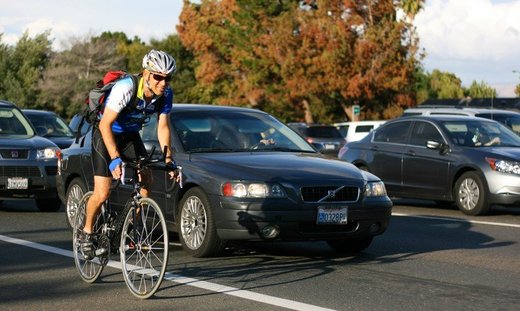 No more car ownership
Then there's the issue with sharing a driverless car fleet, with some claiming driverless cars will mean we
move beyond individual ownership
.
Car-sharing systems have existed for decades in the United States, yet fewer than 1% of Americans are members. Even optimistic estimates top out at
10% of the market
.
Car-sharing
has enormous potential
in compact cities such as San Francisco or inner Sydney, where individual car ownership is expensive or impractical and many trips can be completed by public transit, cycling or walking.
But if you live in the suburbs or a rural area, if you have one or more child seats, if you store and carry goods in your car, if you want to have a say in the style of car you ride in, then it is unlikely that car-sharing will be economical or desirable for you.
Gaming the system
If driverless cars are instead owned by individuals, that opens the door to gaming the system in a way that is likely to erode the promised congestion-busting benefits.
Humans have an uncanny ability to make any system work for their individual benefit. When that happens, the congestion benefits promised by driverless cars are likely to be quickly undermined by human nature.
The small congestion benefits promised through freeway platooning and efficient intersections are likely to be
quickly undermined by increased use
of driverless cars.
It's also true that the more attractive you make travelling in driverless cars, the more people will do it. If you can catch up on emails during your hour-long drive, why bother to take the train? But some of the tactics that might remove the hassle from driverless travel could also worsen traffic.
Allowing driverless cars to run without passengers opens up an enormous potential for exploitation. Why pay for parking downtown when you can send your car back home to park (doubling the trips in peak hour in the process)?
Why bother to find a parking space at all if your car can circle the block by itself while you order a latte?
Changing society, one car at a time
The biggest changes to society expand far beyond individual drivers. The largest benefit, by far, is reducing the road toll, which costs Australian society
A$27 billion per year
. Thousands of deaths and serious injuries might be prevented through automation.
Yet this is not the only potential impact. Allowing the disabled, blind and unlicensed access to a driverless car will provide them with unprecedented freedom and mobility, but it will also
increase cars on the road by 2-10%
, once again eroding congestion benefits
.
Driverless cars will also
threaten the jobs of people who drive
trucks, buses, taxis and Uber cars
. In total, this is about 2.6% of the working population, according to the
2011 Australian Census
.
Fewer crashes means fewer jobs in car repair and insurance, while compliant cars mean fewer parking tickets and speeding fines, reducing government revenue.
So despite all the hype, promise and predictions, no one really quite knows what the future of driverless cars will look like. But as long as humans are leaving their homes, we cannot ignore the human factor.