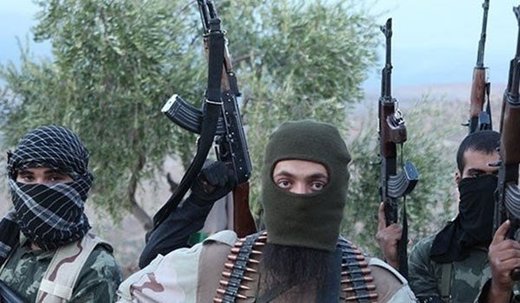 Informed sources in Northern Syria said the Ankara-backed Free Syrian Army (FSA) and its terrorist rivals from the ISIL have dispatched a large number of fighters to the regions close to a key town near the border with Turkey.
"The FSA has gathered a large number of militants near Dabiq to capture the town from the ISIL, while, the latter has also reinvigorated its positions near the town and its Jund al-Baghdadi forces have been deployed near Dabiq," the sources said.
"Large-scale clashes between the ISIL and FSA are to start in the region any moment," they added.
On Tuesday, ISIL recaptured several villages close to a flashpoint city of al-Ra'i from Turkish forces and the FSA.
The sources said ISIL militants recaptured the villages of Sandi, Shaw al-Kabir, Shaw al-Saghir and al-Rawdah lacating just East of al-Ra'i, North of Aleppo, from the Free Syrian Army, Turkey-backed militants and the Turkish military.
This would mark one of the most significant gains at the expense of Turkish-backed militants by ISIL since Turkey launched its Euphrates Shield Operation weeks ago.
The development came after the death of two Turkish soldiers near al-Ra'i. The Turkish soldiers were killed by an explosion during the Turkish military operation in Northern Syria.
The explosion reportedly hit an area between Jarabulus and al-Ra'i, with the soldiers wounded in the blast transported to a hospital in the Turkish city of Gaziantep, where they later died.
The sources added that a total of 10 Turkish soldiers were killed during the operation.
Turkish Army forces have been engaged in battles against militants and apparently Kurdish forces in Northern Syria, as the hostilities between Turkish forces and PKK inside Turkey soil across volatile Southeastern region have intensified during recent months.