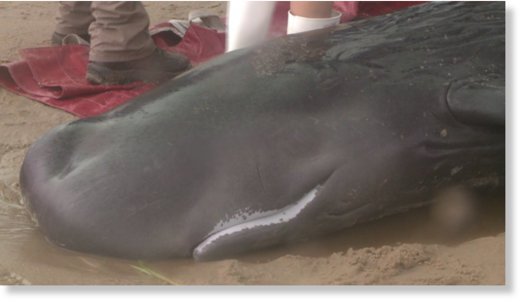 Members of the Virginia Aquarium and Marine Science Center's Stranding Response Team were on Sandbridge Wednesday afternoon after a sperm whale beached there.
Matt Klepeisz, Public Relations Manager for VAMSC, told 13News Now the whale appeared to be young and was very weak.
After assessing the whale's condition, team members determined that the whale should be euthanized.
A necropsy may help determine what caused the whale to come ashore.