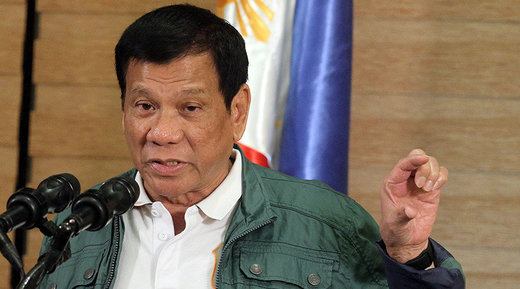 Philippines President Rodrigo Duterte says the UN chief and the EU are welcome to investigate his controversial drugs crackdown, while also challenging the organizations to visit the Philippines and debate human rights and extrajudicial killings with him.
"I am inviting the United Nations' Ban Ki ... what's the name of that devil? ... Ban Ki-moon," Duterte said, as cited by Reuters.
"I am inviting the EU, send the best lawyers of your own, also the rapporteurs, to come to the Philippines. I will write them a letter to invite them for an investigation."
Since taking office 11 weeks ago, around 3,000 people have been killed during Duterte's crackdown on drug users and suppliers. He
called for the UN and EU to
"investigate"
him, before adding that he would like to pose them questions of his own.
"I asked the police to go after [drug dealers] and if they present violent resistance, kill them. With those words, many were killed but they were the ones who fought [with authorities]," the president said, while maintaining that his security forces were not behind the killings, according to the Philippine Star newspaper.
"With regard to those who were killed with their hands tied,
those were the handiwork of co-conspirators in the drug trade,
" he added, noting that he had urged those involved in drug dealing to report their companions to the authorities.
His statement follows a recent broadside he launched at the EU after the bloc blamed him for stoking up anti-drug violence, with Duterte reinforcing his message through the use of his middle finger.
"I have read the condemnation of the European Union. I'm telling them, 'F**k you. You're doing it in atonement for your sins," Duterte said, speaking in his home town of Davao City before local authorities on Tuesday, as cited by the Inquirer Global Nation.