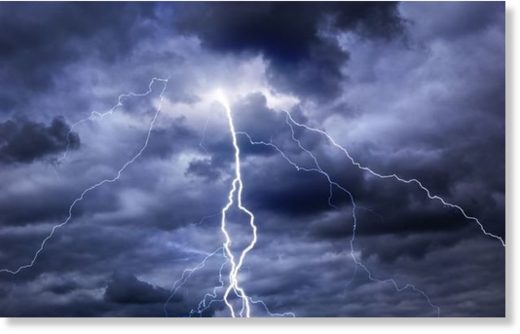 At least 11 people, including three women, were killed after being struck by lightning in Raisen and Rewa districts of Madhya Pradesh over the last 36 hours.
In the latest incident, three men who had taken shelter at a temple amid rain died after the lighting struck the temple in Chorhata area of Rewa district on Saturday afternoon. The three men aged between 30 and 35 years, who died have been identified as Dinesh Pandit, Harish Bunkar and Umesh Kol.
Earlier on Friday, lightning struck labourers working on an agricultural farm in Raisen district's Sayeedpur village on Friday morning, killing two women and injuring seven others. A similar occurrence in the district's Sunehra village killed a 52-year-old man later in the day.
Lighting also killed a 14-year-old boy in Rewa district's Badowa village, also resulting in the death of seven goats.
A report from Sagar district said four people, including a woman, were killed by lightning in different parts of the district on Saturday.
According to Khurai police sources, a 60-year-old woman Ramvati and 26-year-old man Ram Babu died in Gauri village, while another man identified as Parmanand died in Majhera village.
A 60-year-old man Ram Prakash died after being struck by lightning in Bahariya area on outskirts of Sagar town on Saturday.