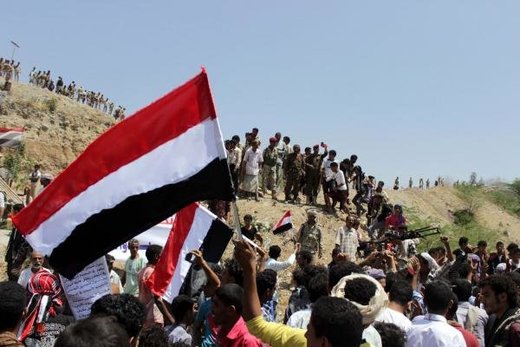 Gulfnews, October 6,
2015
-
Al Houthis flee last bastion in Marib
Al Houthi militiamen who had been occupying large parts of Yemen fled their last bastion in Marib en masse on Tuesday, according to news reports, ...
...
Arabic language news outlets reported that coalition forces and the Yemeni Popular Resistance successfully retook the Al Zor area in the city of Sirwah, the last Al Houthi stronghold in Marib province.
Gulfnews, September 5,
2016
-
Yemeni forces move to push Al Houthis out of Marib
Yemeni forces waged a fresh offensive on Monday aimed at driving Al Houthis out of their last bastion in the Marib province. Government officials and army commanders speaking to Gulf News say the assault was backed by heavy air support from the Saudi-led Arab coalition, ...
...
"The national army and resistance forces attacked Al Houthi militants and Saleh's forces in Serwah, their last stronghold in western Marib," an official close to the governor of Marib told Gulf News on the condition of anonymity. The town has been under Al Houthi control since their takeover of many parts of the country in 2015.
h/t
Haykal Bafana