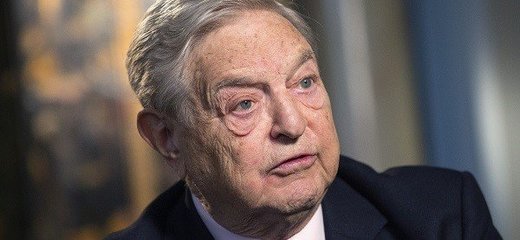 Going through the George Soros leaked email cache is some scary stuff.
The Hungarian Billionaire and his NGOs wield immense power, and the documents that are being shared by
DC Leaks
show how Soros topples governments and incites civil wars so he can make huge financial profits.
This is an immense trove of Soros NGO minutes, white papers, excel budgets, and media plans that details how Soros and his NGOs run governments and financial institutions from behind the curtain.
You can find the complete, searchable, files at the
DCLeaks website
., which describe Soros and his network of NGOs as having
"slaves spill blood of millions and millions of people just to make him even more rich."
George Soros is a Hungarian-American business magnate, investor, philanthropist, political activist and author who is of Hungarian-Jewish ancestry and holds dual citizenship. He drives more than 50 global and regional programs and foundations. Soros is named as the architect and sponsor of almost every revolution and coup around the world for the last 25 years. Thanks to him and his puppets USA is thought to be a vampire, not a lighthouse of freedom and democracy. His slaves spill blood of millions and millions people just to make him even more rich. Soros is an oligarch sponsoring Democratic party, Hillary Clinton, hundreds of politicians all over the world. This website is designed to let everyone take a look at restricted documents of George Soros' Open Society Foundation and related organisations. It represents workplans, strategies, priorities and other activities of Soros. These documents shed light on one of the most influential network operating worldwide.
Here is
a full list of Soros NGOs
manipulating elections in all EU member states, complete with goals of the project, contact persons and grant amounts.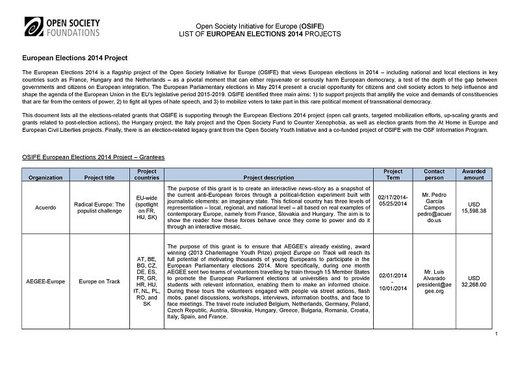 Zerohedge
reports...
The 2,576 files were released by DCLeaks, a website which claims to be "launched by the American hacktivists who respect and appreciate freedom of speech, human rights and government of the people."

The documents are from multiple departments of Soros' organizations. Soros' the Open Society Foundations seems to be the group with the most documents in the leak. Files come from sections representing almost all geographical regions in the world, from the USA, to Europe, Eurasia, Asia, Latin, America, Africa, the World Bank "the President's Office", as well as an unknown entity named SOUK. As the Daily Caller notes, there are documents dating from at least 2008 to 2016.

Documents in the leak range from research papers such as "EUROPEAN CRISIS: Key Developments of the Past 48 Hours" focusing on the impact of the refugee crisis, to a document titled "The Ukraine debate in Germany", to an update specific financials of grants.

An email leaked by WikiLeaks earlier this week showed Soros had advised Hillary Clinton during her tenure as Secretary of State on how to handle unrest in Albania - advice she acted on.