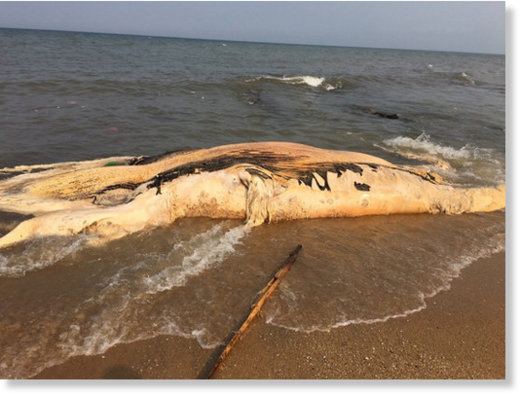 Fishermen in the central province of Quang Binh found a dead whale on shore along the coast in Duc Trach Commune in Bo Trach District in the morning of March 23.
The heavily decomposed whale was 10 meters long and weighed about 5 tons.
According to locals, many dead whales wash ashore the coast of Quang Binh but this was the biggest whale they had seen in recent decades.
Ho Dang Chien, Chairman of Duc Trach Commune, said shortly after receiving information from fishermen, the local government buried the whale in accordance with local beliefs.
Vietnamese fishermen believe that whales rescue people in danger at sea and can bring them a prosperous fishing season. They consider whales as the Nam Hai god and sea gods for protecting and supporting them in their daily lives and at sea.