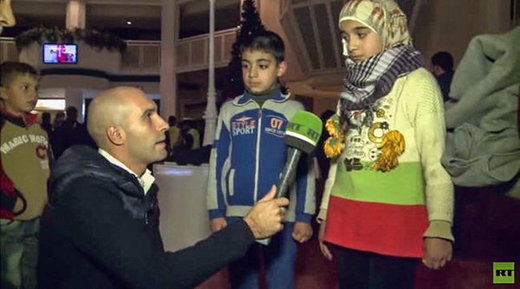 The ethnically Kurdish Yazidi minority in Iraq is on the run from Islamic State in Syria, which continues to systematically hunt down and enslave them. RT's Murad Gazdiev made the perilous journey to Nowrooz camp in Syria to hear the stories firsthand. The camp is home to hundreds of Yazidis lucky enough to have escaped the intolerant wrath of Islamic State (IS, formerly ISIS/ISIL). Syrian Kurds with the YPG in Al-Hasakah gave them shelter, where the camp is located.
Del Shad recalls the harrowing scenes of August 2014, when a mass exodus took place.
Over 50,000 Yazidis made the trek from war-torn Iraq to higher, safer ground. Plenty were abducted and at least 5,000 were massacred.
For 12 days they walked without food or water
. Del Shad and his mother were among the escapees who he says were offered a simple choice: convert to Sunni Islam, or die. "We are Yazidi, and we will stay so... We tried to resist, but we didn't have weapons," he says. "They came for all of us.
The men were killed, the women and children were taken.
In the village of Kocho, they never got a chance to run. ISIS took thousands there."
Called 'devil worshippers' by IS, groups of Yazidis huddle together around a single source of warmth inside temporary accommodation. "When ISIS came, we fled to the mountains near Sinjar," Del Shad, a refugee from the Rambusi Village told RT. "They tried to follow, but a group of Kurds from the PKK pushed them back. They gave us food and water."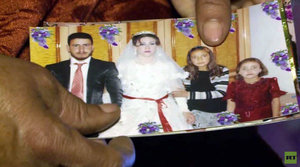 IS spread rumors it wouldn't hurt civilians, even as it invaded Yazidi territory, Ceve Beiru Hadji said. "
My nephew decided to go back to his village. They seized him, his wife and her sister,"
she added, showing a celebratory family picture
.
It was taken before
the wife and teenage sister were taken as sex slaves
. IS would not even spare the old. Ceve recalls how her brother's elderly wife was taken and made to strip for her captor. She was kept for six months.
Ceve and her relative had to borrow $15,000 to make a deal with IS and buy her back.
"I had lost everything. There were 23 of us in the family. Now I am alone.
" However, life carries on in Nowrooz, and the Yazidis display an unwavering hope that someday they will be reunited with their loved ones.