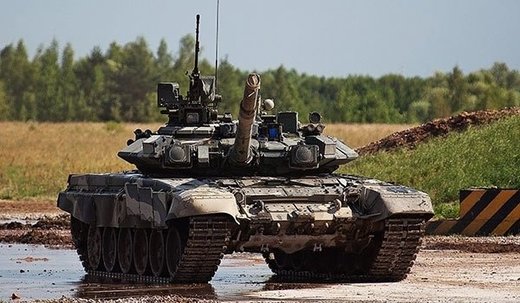 The Russian Defense Ministry supplied a large cargo of military and arms aid to Iraq as part of the Moscow-Baghdad growing anti-terrorism cooperation.
"A large number of the Russian-made armored vehicles, with impenetrable and highly resistant armor, have arrived in the Iraqi port of Basra,"
A Russian source said on Tuesday.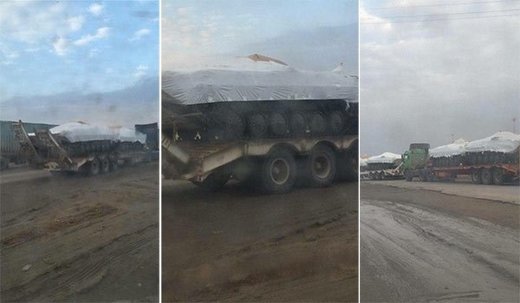 "Arrival of the armored vehicles on one hand will strengthen the Iraqi military against the ISIL terrorists' rocket attacks and on the other hand will pave the way for the Russian army men to have safer presence in Iraq for war on terrorism," the source underlined.
Meantime, military sources said earlier today that at least 12 ISIL militants were killed in the Iraqi fighter jets' attacks in al-Hamrin mountain in Northeastern Iraq.
"Ibrahim al-Halabi, one of the field commanders of the ISIL, was killed in the clashes with the Iraqi army and popular forces in Jazirat Khalidiya East of Ramadi, in Anbar province," the military sources said.
"The Iraqi forces also destroyed three explosive-laden vehicles of the ISIL militants in Jazirat Khalidiya," the sources said.
Meantime, the Iraqi army also seized a large number of the Improvised Explosive Devices (IED) near al-Siniyah air port, West of Beiji.
Al-Fatha region near Beiji witnessed fierce clashes between the Iraqi police and the ISIL, which claimed the lives of tens of the militants.
Reports said on Wednesday that Iraqi forces cemented their hold on newly gained territory in Ramadi, after scoring a breakthrough in their fight against the ISIL group by retaking a large part of the city.
The terrorists, who have lost ground in Iraq over the past few months, meanwhile claimed a suicide bombing that killed eight people near a Shiite mosque in Eastern Baghdad.
Iraqi forces spent months cutting off ISIL supply lines around Ramadi and slowly closing in on the city by taking suburban areas one after the other.
"The liberation of Al-Tameem was very important and... enables other forces to advance toward the center of the city of Ramadi," said Sabah al-Noman, the spokesman for Iraq's counter-terrorism forces.
He and other military sources said Iraqi forces had also retaken the Anbar Operations Command, a key facility which lies at a fork of the Euphrates River in the city.