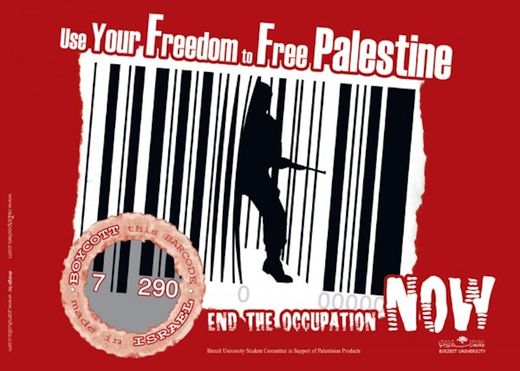 The United States has backed a decision made by the European Union to label goods from the illegal Israeli settlements on the occupied Palestinian land.
The US State Department on Thursday [said] it doesn't consider the new EU rule banning "Made in Israel" tags on goods produced in the occupied West Bank as a boycott of the Zionist regime.
The European Commission
"adopted this morning the Interpretative Notice on indication of origin of goods from the territories occupied by Israel since June 1967,"
Reuters quoted an EU official as saying on Wednesday. The Palestine Liberation Organization (PLO) welcomed the EU rule. PLO Secretary General Saeb Erekat referred to the decision as a "significant move toward a total boycott of Israeli settlements, which are built illegally on occupied Palestinian lands."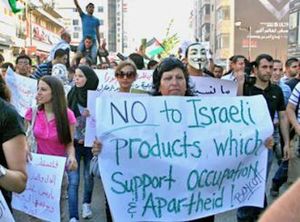 The Israeli Foreign Ministry called the labeling "a politically motivated and unusual and discriminatory step, that [the European Union] learned from the world of boycotts," referring to the
international movement of Boycott, Divestment and Sanctions against Israel, known as BDS
.
US State Department spokesman Mark Toner said on Thursday that American officials "do not believe that labeling the origin of products is equivalent to a boycott. And as you know,
we do not consider settlements to be part of Israel. We do not view labeling the origin of products as being from the settlements as a boycott of Israel,"
Toner added.
The BDS boycott campaign against Israel over its apartheid policies toward the Palestinians has gained momentum globally in recent years. The BDS movement seeks to end the Israeli occupation and colonization of Palestinian lands and respect the right of return of Palestinian refugees. The BDS campaign against Israel began in July 2005 by 171 Palestinian organizations, which calls for "various forms of boycott against Israel until it meets its obligations under international law."
Israeli Prime Minister Benjamin Netanyahu and his subordinates have called the BDS campaign a new form of terrorism to delegitimize Israel. Supporters of the movement, including a growing number of American Jews, have called such criticism a fear-mongering and divisive tactic meant to prevent legitimate debate about the Israeli occupation of Palestinian lands.
The presence and continued expansion of Israeli settlements in occupied Palestine has created a major obstacle for the efforts to establish peace in the Middle East. More than half a million Israelis live in
over 120 illegal settlements
built since Israel's occupation of the Palestinian territories of the West Bank and East al-Quds.
The United Nations, the United States and most countries regard the Israeli settlements as illegal because the territories were captured by Israel in a war in 1967 and are hence subject to the Geneva Conventions, which forbids construction on occupied lands.
High-ranking US officials, including Secretary of State John Kerry, have repeatedly said that all Israeli settlements on the occupied Palestinian territories are illegal.