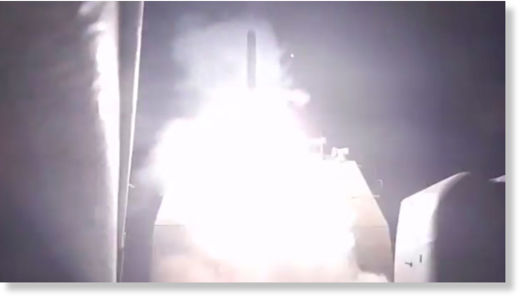 Washington's failure to share data with Russian intelligence about terrorist positions in Syria makes one question the goals that Americans have in their anti-ISIS campaign in Syria and Iraq, a senior Russian diplomat has said.
The refusal to share intelligence on terrorists "just confirms once more what we knew from the very start, that the US goals in Syria have little to do with creating the conditions for a political process and national reconciliation," Deputy Foreign Minister Sergey Ryabkov said Thursday.
"I would risk saying that by doing this the US and the countries that joined the US-led coalition are putting themselves in a politically dubious position. The question is: which side are you fighting for in this war?"
Earlier, the Russian military said they would welcome American intelligence on the forces of terrorist group Islamic State (formerly ISIS/ISIL) to help with Russia's bombing operation in Syria. But the US State Department said it would not be possible because Russia and the US do not share the same goals in Syria.
"I don't know how you can share intelligence when you don't share a basic, common objective inside Syria. We're not at that - we're nowhere near that point. There's no shared, common objective here about going after ISIL," said John Kirby, a State Department spokesman.

Comment: This is true. The U.S. wants to covertly support the expansion and abilities of ISIL in Syria and elsewhere while Russia merely wants to eliminate the terrorists that threaten not just Syria, but everyone (at least according to the US). The U.S. says that's what they want too, but by refusing to share information with Russia, demonstrate that their claims are false.


The US has accused Russia of failing to target ISIS and instead bombing moderate rebel forces, which Washington wants to replace the government of President Bashar Assad. Russia denies the allegations.

Comment: There are no "moderate" rebel forces in Syria. What the U.S. is talking about is merely paid mercenaries sent to Syria to destabilize the Assad regime. So, in that sense, it is understandable that the U.S. would be upset that Russia is taking those groups out. But there is nothing moderate about those groups.


Ryabkov said that without US intelligence Russia would remain quite effective in the Syrian operation, considering that it has plenty of other sources.
"There are our own means of reconnaissance. We get intelligence from a number of other countries and coordinate its flow through the Baghdad information-sharing center," the Russian diplomat said, referring to a facility in the Iraqi capital that is used by Syria, Iraq, Iran and Russia to coordinate their efforts in fighting ISIS.
The US-led coalition has been bombing ISIS targets for over a year and provided supplies and assistance to forces such as Iraqi and Kurdish militias, which are fighting the terrorists on the ground. But it has refused to deal with either Damascus or its key regional ally Tehran, saying that the downfall of the government of President Assad is part of the solution to the crisis. Despite the coalition's efforts, ISIS has enlarged the territory under its control over the last year.
Senior Syrian and Iranian officials questioned America's determination to defeat ISIS, saying that the coalition airstrikes are more of a show and are
not intended
to actually harm the terrorists. Instead Washington is trying to get ISIS topple the Assad government, hoping to deal with them later.
Russia voiced similar concerns on Wednesday, after reporting that its week-long effort had done serious harm to the jihadists in Syria.
"The US Air Force and other parties has been conduction airstrikes for a year. We have reasons to believe that they don't often hit terrorist targets, or rather do so very rarely," said Igor Konashenkov, the spokesman for the Russian Defense Ministry.
Meanwhile Russia's effort seems to have paid off, as on Tuesday the Syrian Army announced a
major offensive
against various terrorist groups. Commenting on what role Russia's support played in turning the tables on the jihadists, Syrian Deputy Foreign Minister Faisal Mekdad said that Russia "has produced significant results in several days that greatly surpass those achieved by the [US-led anti-ISIS] coalition in over a year."