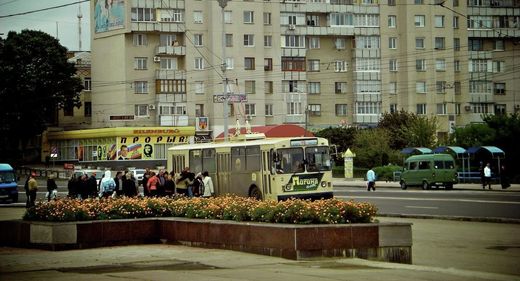 The representatives of 66 public organizations in the breakaway Transnistrian Moldovan Republic (TMR) decided at a Monday meeting to prepare an appeal to Russian President Vladimir Putin asking him to protect the people of Transnistria if any external threat emerge.
The meeting participants decided to add to the text of the appeal before June 1 and then send it to Transnistria's President Yevgeny Shevchuk for him to hand it to Vladimir Putin.
"We would like to appeal to Vladimir Putin so that in case of an emergence of some threat to Transnistria he, being a guarantor of peace on the territory of Transnistria ... would take all the measures needed: political, diplomatic, economic, sanctional, and, of course, in case of a threat, other measures as well,"
the head of the National Union of Women of Transnistria, Tatyana Dolishnyaya said.
Participants in Monday's meeting expressed serious concern with the political situation in Transnistria - namely with Kiev's decision to repeal an agreement permitting Russian forces to travel across Ukraine to Moldova, the Ukrainian military equipment near the border with Transnistria and the activation of NATO structures in Moldova.
"We found ourselves blocked, gripped in a vice, both from the side of Moldova and Ukraine. This is for the first time in 25 years," Valerian Tulgara, chairman of the Union of Moldovans of Transnistria said.
In 1990, the breakaway republic of Transnistria, with a predominantly Russian and Ukrainian population, declared its independence from Moldova. The region is now seeking international recognition.