A band of late April snow moved into the Great Lakes and Appalachians Wednesday, dropping up to 8.5 inches in some areas.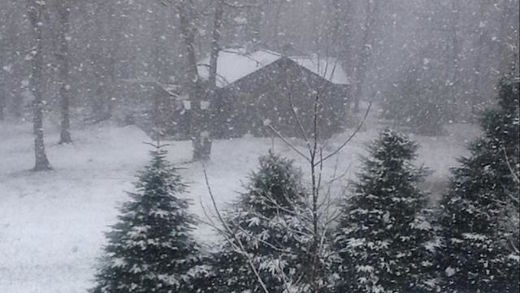 "After a warmer stretch in April, blocking high pressure near Greenland has forced another prolonged, deep plunge of chilly air into the Great Lakes," weather.com meteorologist Jon Erdman said. "That deep, cold air pivoting into the Appalachians with surface temperatures just cold enough allowed snow to accumulate in parts of southwest Pennsylvania and far western Maryland. In the Great Lakes, up to 8.5 inches of snow was measured in parts of the western U.P. of Michigan and far northern Wisconsin."
Michigan's Upper Peninsula, Maryland, Pennsylvania, Minnesota, West Virginia and Wisconsin all saw snowfall by noon local time Wednesday.
Here are a handful of snowfall reports from the affected areas:
Champion, Pennsylvania - 3 inches
Oakland, Maryland - 2 inches
Bessemer, Michigan - 8.5 inches
Gile, Wisconsin - 8.5 inches
Davis, West Virginia - 2 inches
Isabella, Minnesota - 3 inches