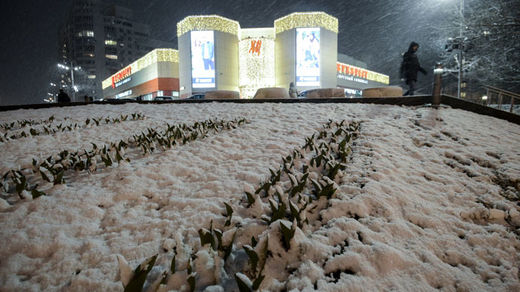 Polar bears at the Moscow Zoo were in heaven, but millions of residents in the Russian capital certainly were not as a snowstorm - yes a snowstorm in the middle of April - brought gasps and groans from city dwellers.
Winter fur coats were hastily unpacked, while those who had been putting off changing their winter tires - probably through laziness - were blessing their good fortune.
Muscovites took to social media to make their feelings known, with sarcasm certainly coming to the fore. Some were questioning that global warming had by-passed Moscow, while others just let pictures do the talking.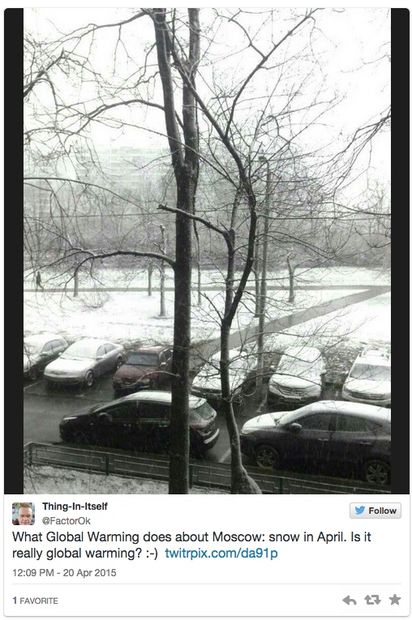 Despite being closer to summer, rather than spring and let alone Winter, Moscow was hit by a weather anomaly. An unexpected cyclone brought a front of cold weather to Central Russia.