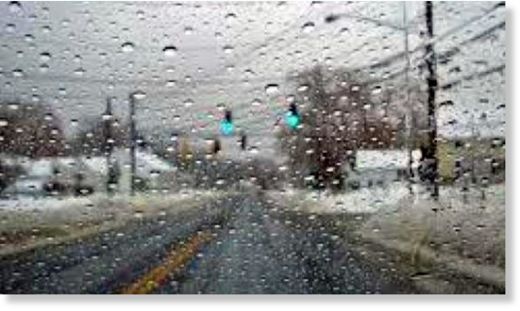 It has been snowing continuously and extremely heavily for 24 hours in Step Tihuta as a wave of polar air moves across Romania.
A blizzard - at the beginning of spring. April winter.
Snow is 10 to 15 inches deep in places and the wind has been blowing hard
, turning driving into a nightmare.
The worst hit is the northern county of Suceava, where the National Road 2 to Ukraine was closed. In addition, dozens of motorists are stranded: some abandoned their cars and others spent the night on a bench.
Road workers have already spread 80 tons of non-slip material and say they will not stop until the storm is over, but anyone who wants to spend Palm Sunday and Easter in the Bistrita may need to use a sleigh.
At dawn temperatures dropped below zero.
In Bistrita and Brasov minus two degrees, in Miercurea Ciuc -5 and -1 in Cluj were recorded.
In La Rance is over a meter of snow
,
where it has snowed non-stop for the last two days.
Step Gutai was a real challenge for drivers Thursday night. It was snowing like a winter blizzard. "I've never seen so much snow for two or three years," said one driver. Nonstop snow measured 10-15 cm on the road. Drivers who dared to drive without snow tires or chains were forced to abandon their cars on the road.
On Friday, the blizzard blocked many roads in Suceava county, where it snowed soundly for hours,leaving dozens of lorries and cars stuck on the road.
"It's awful," said a desperate driver. "I'm happy that I have not changed tires...Its April..."
Roads were blocked for several kilometers (several miles).
On Palm Sunday the weather will be all gloomy and very cold - ten degrees below normal for the beginning of April.
Thanks to Alex Tanase
for
these
links