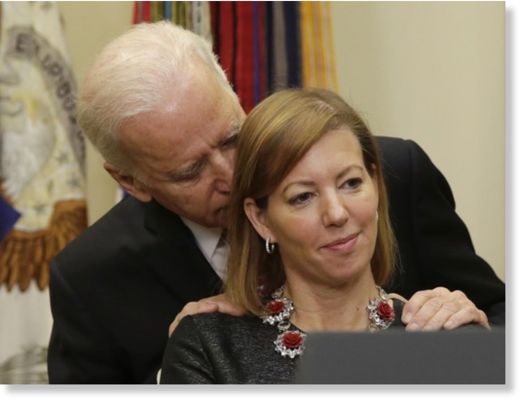 Comment: He really seems to be using his position of power to take advantage of this poor woman. It's reminiscent of how psychopaths are drawn to positions of power like doctors, lawyers, and politicians because it affords them the opportunity to have power over others and exploit that power. One thing is for sure, this is entirely inappropriate behavior for a vice president and to be doing it right in front of the woman's husband just smacks of a display of power.


Vice President Joe Biden clearly takes a
hands on
approach when it comes to his day job.
Tuesday, at Defense Sec. Ash Carter's swearing-in ceremony, Biden got all touchy feely with Carter's wife, Stephanie. From the pictures, it looks like he's whispering sweet nothings into her right ear. He's also getting a good whiff of her shampoo.
Let's give him the benefit of the doubt: Perhaps he was trying to be comforting after her spill on the ice at the Pentagon this morning while she was accompanying her husband on his first day on the job.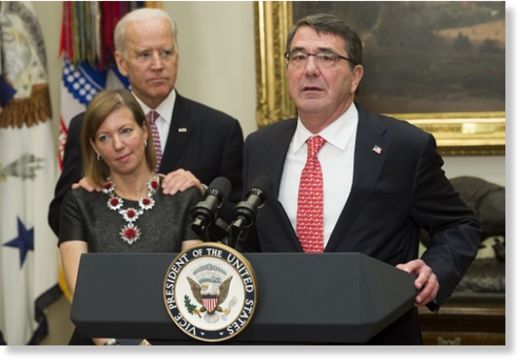 She doesn't necessarily
look
uncomfortable, but then again we're not mind readers.
In December, 2013, Biden grabbed the waist of The Hill's White House reporter Amie Parnes at a White House holiday party. As she appeared to protect her underboob, he veered dangerously close to her abdomen. The picture quickly went viral.
Clearly laughs were had by all. Happy holidays!