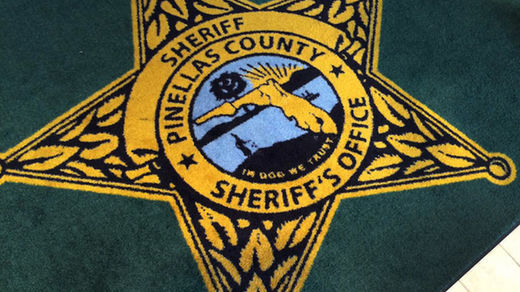 A new rug that greeted visitors to one Florida sheriff's office has been pulled up after it was discovered that the standard phrase "In God We Trust" had been mistakenly rendered as "In Dog We Trust."
The Pinellas County Sheriff's Office rug was removed today after the typo wasspotted--nearly three weeks after the floor covering was received from manufacturer American Floor Mats. The Maryland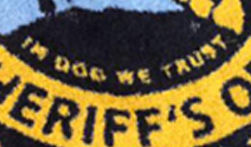 firm will replace the $500 rug with a typo-free model, as first reported by WFTS.
As seen above, the rug features a replica of the sheriff's logo. A second green rug at the Largo headquarters has "God" spelled correctly.