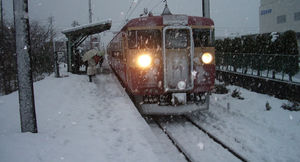 Over 1,300 passengers spent the night trapped in trains stranded due to power blackouts caused by heavy snowfalls in Japan's northern Niigata Prefecture.
Some 1,350 passengers found themselves spending the night on trains stranded in Japan's northern Niigata Prefecture on Sunday, according to The
Japan Times
.
The trains were stranded by a power outage resulting from heavy snowstorms.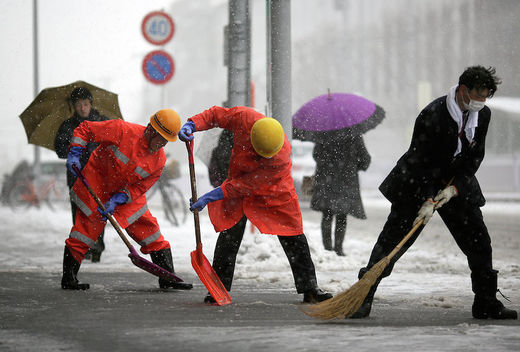 The blackout occurred on Sunday evening and power was resumed only on Monday morning. But as the stations and trains draw power from different sources, the trains' heaters remained working, and passengers were supplied with food and drinks.
The outage also prompted West Japan Railway Co. to call back a train that had departed for Echigo-Yuzawa Station from Kanazawa. Upon the train's return to Kanazawa Station, the 85 passengers were moved to another train in which to spend the night and were given rice balls and blankets.
Heavy snow in the area has disrupted train services along a section connecting Kanazawa and Niigata Prefectures, which remained suspended on Monday morning.