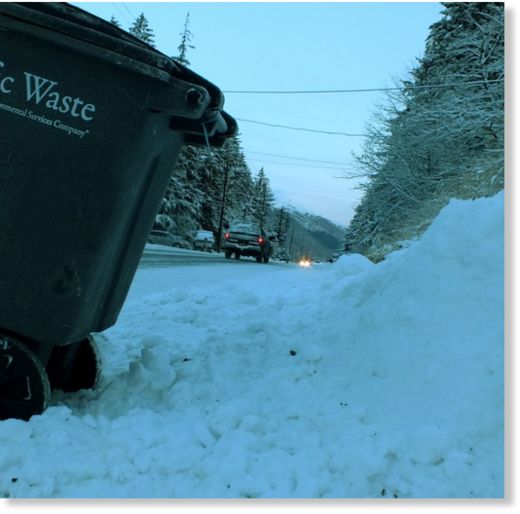 The National Weather Service says Saturday night's winter storm brought record-setting snowfall to Juneau.
Eight-and-half inches of snow fell at Juneau International Airport over the 24-hour period that ended at midnight on Sunday. That broke a record of 6.3 inches of snow set back in 1946.
Just over 9 inches (9.1) fell at the National Weather Service office on Back Loop Road. That broke the record of 5.4 inches set in 2010.
An 11-year-old record of 5.8 inches of snow at Lena Point was broken with Sunday's snowfall of 9.6 inches.
At Outer Point on Douglas Island 5 inches fell, while 4.5 inches fell in Pelican on Sunday. That was nearly double the old record of 2.5 inches that fell in Pelican on Nov. 30, 2006.
Edward Liske of the National Weather Service office in Juneau said the snowfall that occurred late Saturday and all day Sunday started with a weak low pressure system that developed in the northern Gulf of Alaska and traveled along the outer coast of Alaska. Liske said that system pushed warm moist air over the boundary of an area of cold air that lingered north of Southeast Alaska.
"The cold air actually (acted) as sort of a wedge under the warm air that was advancing up from the south. When that warm air hit the cooler air, the warm air was forced upward, it condensed, and then that started falling out as snow pretty much over the entire panhandle."
Elsewhere in Southeast Alaska, Liske said 9 inches of snow fell in Petersburg on Sunday.