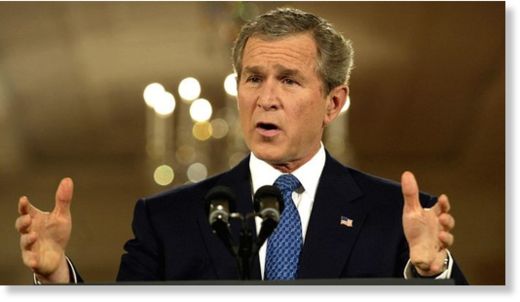 Former US President George W. Bush still believes the invasion of Iraq in 2003 was the right thing to do and has no regrets, except that a "violent group of people have risen up again," he said in an interview with CBS News referring to ISIS.
The former president was talking to CBS' correspondent Bob Schieffer about his new book - a biography of his father President George H. W. Bush - in which among other things he describes his own decision to send troops to Iraq in 2003.
When asked if he ever feels that sending in troops "was the wrong decision," Bush answers: "No, I think it was the right decision."
He does however admit the job could have been done better, as he regrets the eventual rise of Islamic State, which he refers to as "al-Qaeda plus."
"My regret is that a violent group of people has risen up again. This is al-Qaeda plus," he said. "I put in the book that they need to be defeated. And I hope we do [defeat them]."
Bush also said he was surprised when he was told by one of the FBI agents who interrogated Saddam Hussein after his capture that the deposed Iraqi leader did not believe the US would actually invade.
A Portrait of my Father
is due to hit book shelves next week, and amongst other things it examines the first Gulf War in 1991 and George Bush senior's failures in politics including his crushing defeat to Bill Clinton in 1992.