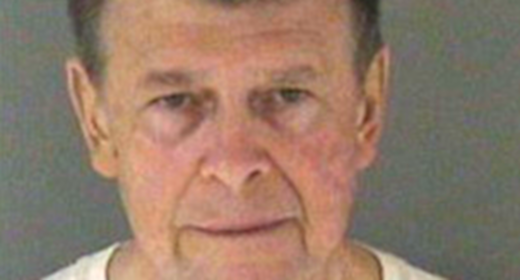 A 72-year-old California man was charged with murder after placing a dozen roses beside his ailing wife and then shooting her in the head.
Joann Canfield had been allowed to return to her Alameda home Oct. 25 from a nursing home facility where she was being treated for dementia.
Neighbors
told KGO-TV
that Jerry Canfield left every day at 7 a.m. to visit his wife of 37 years at the nursing home and stayed with her until 9:30 p.m. or later.
"You know, you've heard of being in love? Well, they were that," said Jose De Dios, the couple's next-door neighbor and friend.
The neighbor said Joann Canfield's condition had deteriorated in recent months, and her husband was worried about her.
"Jerry said, 'You know,
she's seeing little demons - demons are chasing her around the house,'" De Dios said. "Because she had bruises from, like falling, so she was running and tripping
."
She was disoriented and unable to recognize anyone after returning to the apartment with her husband, neighbors said.
Jerry Canfield had
promised his wife he would end her life when she could no longer bear the pain
, his attorney said - and he went through with their pact Oct. 26.
After fatally shooting his wife, neighbors said he dressed as if going to church, drove to a nearby police station about 6 p.m., and turned himself in.
"In California, if you take the life of another, it's considered a homicide,"
said Sgt. Rick Bradley
, who admitted the case was emotionally difficult for police. "That's how we investigate it, and that's what the facts showed."
Neighbors said Jerry Canfield told them the couple had "made arrangements" if he could no longer take care of his wife.
"This might have been the last kind thing he could do for her, and I'm sure that's what it was," said neighbor Rod Baker. "I just - nobody could ever convince me otherwise."
Another neighbor said the Canfields had restored her faith in marriage by the way they acted toward one another.
"If there is such a thing as a mercy killing, this is definitely it," said neighbor Bridget Milet. "Because he was a very nice man and he loved his wife very, very much."
Jerry Canfield remains jailed and is scheduled to enter a plea Nov. 14 in court.
Watch this video report posted online by
KGO-TV
: