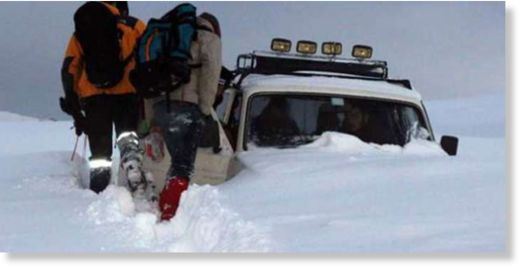 50 cm (20 inches) of snow in Artvin.
On a plateau near Rize a car was stuck in 2 meters of snow.
According to Special Provincial Administration teams, the snow was 50 cm (20 inches) deep in higher elevations.
A written statement from the General Directorate of Meteorology asked citizens to be cautious due to the expected heavy snowfall in some provinces. It warned: 'Heavy Snow Coming!'
Artvin, Ardahan and northern districts of Rize and Erzurum expected heavy snowfall in the higher parts.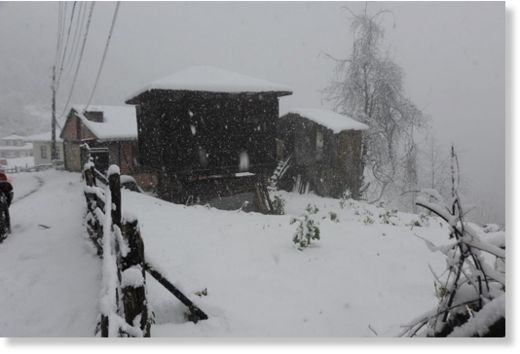 Stranded on the plateau
Heavy snowfall brought traffic to a standstill,
stranding several groups of people in six different locations on the Badara and Gito Plateau.
"Although our clothing was insufficient, we had to spend the night in the car. At night more than sweaters tried to warm wrap our feet," said one trapped motorist.
"The car was covered with 2 meters of snow
. We could not move in any way. We have survived the end we thank God," he said.
It took 12 hours for a 9-person search team to reach the cars, said club chairman Asim Haberal'a of the Kaçkar Mountaineering Rafting Skiing Specialized Sports Club.
Thanks to Argiris Diamantis for these links -
1
,
2
,
3