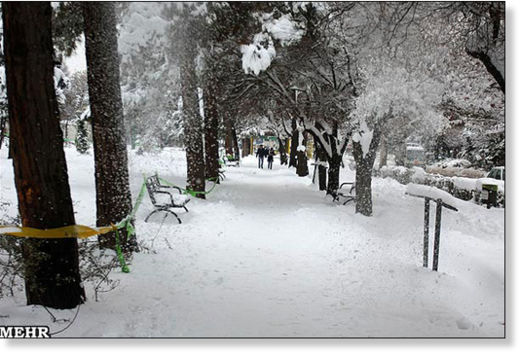 Over 2,000 people were evacuated in 11 provinces of Iran due to heavy snowfalls and blizzards,
the Iranian Red Crescent Society's representative, Hussein Derahshan said Nov. 5, the Fars news agency reported.
He said some 220 of people evacuated were provided with temporary shelter.
Derahshan added that classes were suspended at schools in the cities of Sereyn, Ardabil and Nir of Ardebil province, and the city of Firozkoh of Tehran province due to heavy snows.
It has been three days that the snowfalls are continuing in Iran's northern regions, including in the provinces of Qazvin, West Azerbaijan, Gilan, Mazandaran, Ardabil, Gulistan, East Azerbaijan and others.
In some places the snow depth is over 10 centimeters.