Of all of the undercover investigations I've conducted, this was by far the easiest.

They were willing to pass out fraudulently obtained ballots like it was Halloween candy.

With almost three-quarters-of-a-million inactive voters and no voter ID law in place, we could have turned the election results for most major candidates in the state.

- James O'Keefe, quoted in the Daily Mail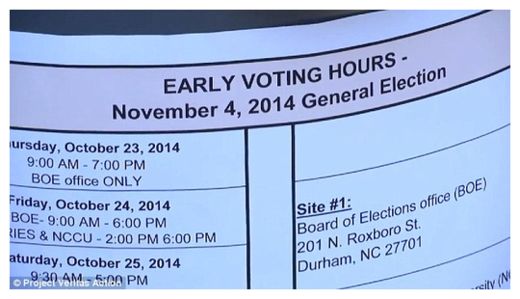 James O'Keefe is no stranger to this site. In August, I posted another one of his video stunts in the piece:
Video of the Day - Man Easily Crosses U.S.-Mexico Border Dressed as Osama bin Laden
, which you should check out if you missed it the first time around.
Well Mr. O'Keefe is back, and it proves that any motivated political operative of either corrupt, phony political party can easily swing U.S. elections via simple fraud.