The Islamic State (IS) militant group has murdered on Sunday 67 of its Sunni tribesmen for opposing the group's military advancement, Xinhua reported citing official reports.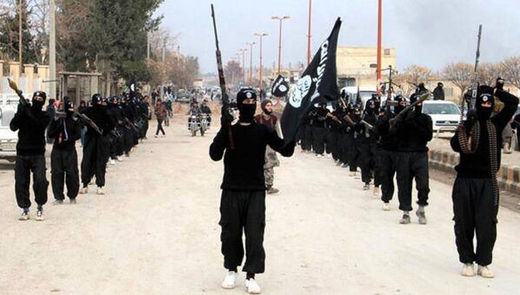 According to the newspaper, the incident happened in Iraq's western province of Anbar, about 200 kilometers northwest of
Baghdad
.
The jihadist group murdered 67 men from the families it had captured on the grounds that they were linked with Sahwa paramilitary groups supported by Iraq's government. In an earlier killing, 255 tribesmen were executed
, according to the newspaper.
Xinhua reported that 80 percent of Iraq's
Anbar province
is currently under the control of the IS, with the government forces in the province having retreated due to shortage of troops and ammunition.
The IS, also known as the Islamic State of Iraq and Greater Syria (ISIS) or the
Islamic State
of Iraq and the Levant (ISIL),
has been fighting the Syrian government since 2012.
In June 2014, the group extended its attacks to northern and western Iraq, declaring a caliphate on the territories over which it had control.
In an attempt to impede the military advancement of the group, the United States launched
airstrikes
against the jihadists' positions in Iraq and Syria in mid-September, with some other countries such as France, the United Kingdom and Australia joining later to form an airstrike coalition to crack down on the militants.