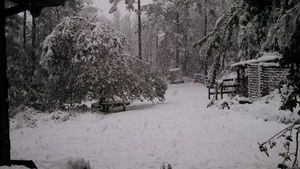 The snow that fell in the Midlands on Saturday morning is the earliest in recorded history.
Some areas reported 2-3 inches of the white stuff. The snow stayed mostly to the north and to the west of Columbia.
At this point, most roadways are not cold enough to cause any icing or accumulations, however, you are urged to be cautious in areas where frozen precipitation has fallen. Be especially aware when driving over bridges as those will freeze first.
The snow isn't expected to last very long, though.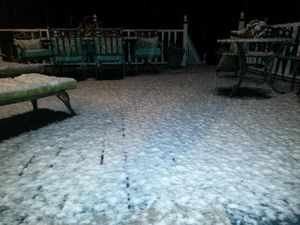 "A cold upper low continues to pull in cold air and rain/snow/sleet into the Midlands this morning," Meteorologist Von Gaskin says. "The air temperatures are in the 30's at the surface and much colder as you go higher in the atmosphere. That has allowed for a wintry mix in parts of the state. There will be some light accumulations on roads and grassy areas, but all areas will see less than one inch. This system is expected to pass through by late morning. As temperatures warm everything will turn to rain, so, look for periods of rain by midday through afternoon."
The First Alert weather team has the latest on the snow and the forecast for the rest of Saturday on the News at 9am.