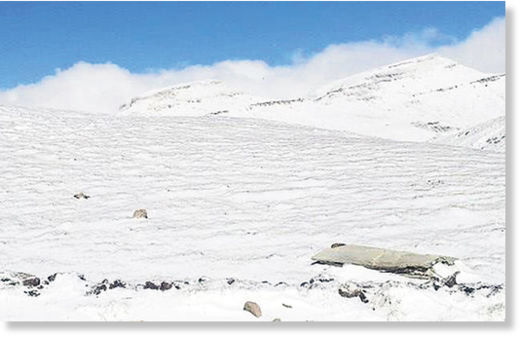 "Winter weather in September."
Romania, 24 September 2014: All Bucegi Plateau was covered yesterday morning, with a thick layer of snow five inches deep, at over 2,000 meters altitude,
temperatures down to - 2 degrees Celsius and snow as in the dead of winter.
Rainfall stopped at dawn, but the wind blew hard and increased, with a speed exceeding 100 km / h and the Busteni cable did not work.
Winter weather in September
Minus six degrees at Miercurea Ciuc with snow on the road.
Temperatures dropped below zero in many areas of the country. Miercurea Ciucoccurred Thursday morning recorded
minus 6 degrees Celsius,
which is the lowest temperature in the country, measured in inhabited areas. In addition, the tourist mountain roads in Valcea county was strewn with snow.
Value minus 6 degrees Celsius was recorded at weather station Miercurea Ciuc in the morning after the night was cold and frost fell, according
Agerpres
. This is the second time in September when temperatures dropped in Miercurea Ciuc, below zero,a week ago it measured minus 3 degrees Celsius.
Due to low temperatures many nurseries in Miercurea Ciuc have been provided with heating during the day on Thursday, City Management Company will provide heat to more schools and hospitals in the city.
And in other places in Harghita County was a cold night. The Joseni
recorded minus 4 degrees Celsius to 2.4 degrees
Topliþa was less, while Bucin were measured zero degrees Celsius.
Thanks to Argiris Diamantis for these
links
"Greetings from the Netherlands (where none of this is being reported by the MSM)," says Argiris.