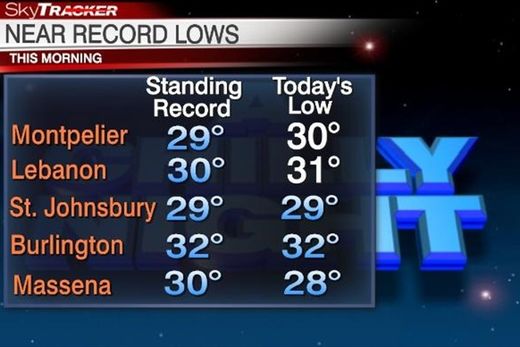 In Burlington the temperature reached the freezing mark for the earliest time in the season since 1964! That data is according to the National Weather Service in Burlington.
Low temperatures dropped into the 20s and 30s across the area and broke/tied records in some cases. A record low was established in Massena, NY for Thursday and Friday. A record low was tied for Friday in Burlington and St. Johnsbury. These temperatures were 10-20 degrees below average for this time of the year!
It means the end of the growing season for 2014 for many. This is particularly early to see this kind of cold weather. Typically the Champlain Valley does not get frost until the first week of October. However this year for the Champlain Valley it has come nearly three weeks early.