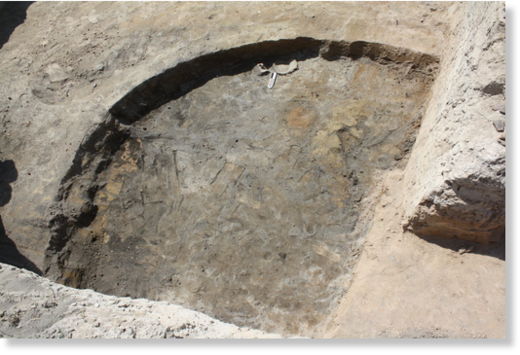 The archaeologists found more than 30 burial mounds and tombs dating back to II-I centuries BC in the village of Alar in the Yardimli region of Azerbaijan, which is located at an altitude of 2,000 meters above sea level, a senior researcher at the Institute of Archaeology and Ethnography of the Azerbaijani National Academy of Sciences (ANAS), PhD in history Anar Agalarzade told
Trend
Sept. 8.
"These mounds and gravestones were found by the archaeologists in the vicinity of the Peshtasar ridge of the Talysh Mountains," he added. Agalarzade also said that a vase, crockery, agate beads and other jewelry, as well as bronze items were also found by the archeologists here.
The archaeologists suggest that these findings refer to the culture of the nomadic tribes of the late Bronze and early Iron Ages. He said that large-scale excavations are planned to be conducted in this area in the future.
Agalarzade stressed that at present, an archaeological expedition continues excavations at the mounds in the Okyu and Arvana villages of the Yardimli region.