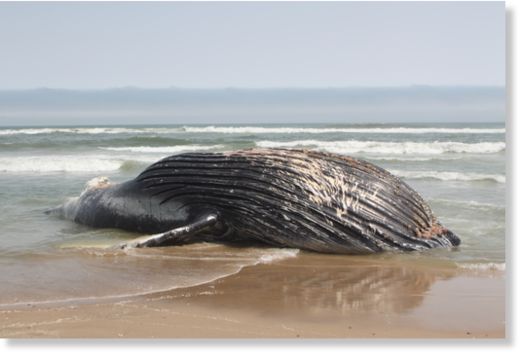 In an extra-ordinary coincidence of nature's way, in the most hostile environment of Namibia, three whale carcasses washed out along the Skeleton coast in less than a month.
Photographer and environment enthusiast, Johan van Rooyen recorded carcasses of two humpback whales and a pilot whale on the remote beach of the north-western coastline in August. The sighting of whales is normally rare on Namibian beaches and in this case, the discovery of three dead whales of two different species in the same vicinity raises the possibility that whales that were once abundant in Namibian waters, from which Walvis Bay derived its name, are returning to their old feeding grounds, or that the water serves as their migratory route.
The cause of their death still remains a mystery.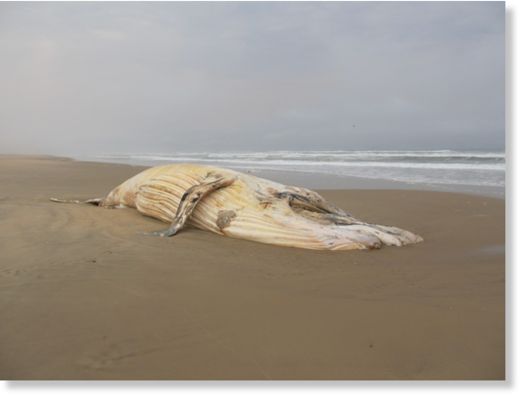 According to the Namibian Dolphin Project (NDP), humpback whales migrate past the Namibian coast seasonally between their feeding grounds in the Antarctic on their way to their equatorial breeding grounds, but the exact migration periods are unknown. NDP observed that the noise from engines and propellers of vessels also tend to interfere with the migratory routes of whales, making observation to analyses their behavior problematic.
The long-finned pilot whale is actually a dolphin which forms part of two subspecies, of which the other is a short-finned pilot whale. Pilot whales live in family groups and often tend to socialize with both Bottlenose and Risso dolphins.
They tend to get stranded in bunches on land as groups of family instinctively follow each other to protect one another.