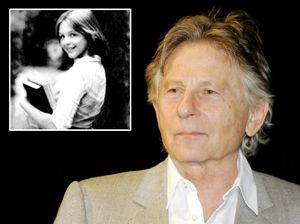 The Oscar-winning director Roman Polanski has been forced to pull out of an appearance at the Locarno film festival, where he was due to pick up a lifetime achievement award,
after Swiss politicians and newspapers accused him of being a paedophile
.
The 80-year-old director of
Chinatown
and
The Pianist
,
who is still wanted in the US on nearly 40-year-old sexual-assault charges
, issued a statement apologising for his decision not to travel from his home in France. The film-maker had been due to present his new film Venus in Fur, which stars his wife, Emmanuelle Seigner, at an outdoor screening in Locarno's Piazza Grande on Thursday.
"Dear Friends, I am sorry to inform you that having considered the extent to which my planned appearance at the Locarno festival provokes tensions and controversies among those opposed to my visit, even as I respect their opinions, it is with a heavy heart that I must cancel my visit," he said. "I am deeply saddened to disappoint you."
Polanski fled the US for France in 1977 after he was accused of plying 13-year-old Samantha Geimer with champagne and Quaaludes during a modelling shoot at his friend Jack Nicholson's house in Los Angeles, then raping her. He skipped the country after it became clear he could face a 50-year sentence
, despite having already served 42 days behind bars as part of a 90-day plea bargain in
which he accepted a charge of unlawful sexual intercourse with a minor
that he had assumed deferred the possibility of further punishment.
Three decades later, in 2009,
Polanski successfully fought extradition to the US
in connection with the outstanding charges against him after being arrested in Switzerland, where he had been invited to attend the Zurich film festival. He spent two months in a Swiss jail, followed by several months under house arrest at his chalet in the Swiss ski resort of Gstaad, before authorities said they would not be extraditing him.
The film-maker returned to Zurich in 2011 to receive a lifetime achievement award and received a rapturous reception, but there remains opposition to the idea of honouring his lifetime achievements. Switzerland's Christian Democratic party released a statement urging its members to avoid participation in the planned awards ceremony, while Ticino politician Fiorenzo Dadò described Polanski on Facebook as a
"paedophile who drugged and raped a girl and is now being received with full honours".
Locarno organisers labelled the protests "unacceptable interference of some in the artistic liberty of the festival", adding: "We are greatly saddened that the public will thereby be deprived of an important opportunity for cultural enrichment."
Festival artistic director Carlo Chatrian told the Hollywood Reporter: "It's sad when an artist cannot express himself. I understand his decision and I respect it. At the same time, I hope that this will be for the festival a chance to renew the fact that festivals are a meeting point and a place of freedom."
He added: "Of course, when you use words like paedophile, you cannot say anything against that. But Polanski's not a paedophile."