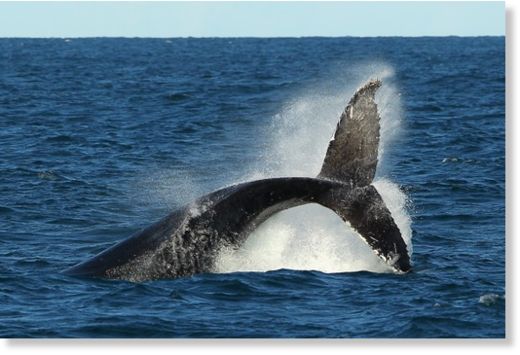 An unidentified adult whale was found washed up on the beach in Amanzimtoti, KwaZulu-Natal on Thursday morning.
The South Coast Sun
reported the dead whale washed ashore on the beach overlooking Ocean View Drive, roughly a kilometer from the main beach.
Ezemvelo KZN Wildlife officials are scene inspecting the 12 meter long mammal after officials received phone calls about the beached whale earlier this morning.
Officials reportedly took samples for research purposes.
"There are no marks on the whale to indicate it had been injured or hit by a boat," an official told the
South Coast Sun.
A group of curious spectators also emerged to take a look at the whale.