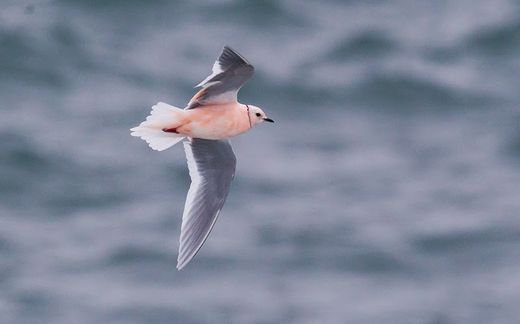 Birdwatchers in Torbay had a treat this week when a rare Ross's Gull was spotted. Bird expert Bill Montevecchi says the seagull is recognizable for its pink colour, making it perhaps the flashiest gull on the water. Montevecchi says the bird, along with many European golden plovers, have made it here because they
have been blown off-course by strong northerly and northeasterly winds.
He says birders looking for rarities are watching the weather. He says these winds are the most interesting because that's how European birds wind up here.
Montevecchi says for birds blown off course, Newfoundland is a welcome rest for them before they get back on their way.
He says a lot of the birds probably don't make it, and perish in the ocean. But for the ones who do, they get a chance to refuel. He says they most likely do get back on track after they rest.