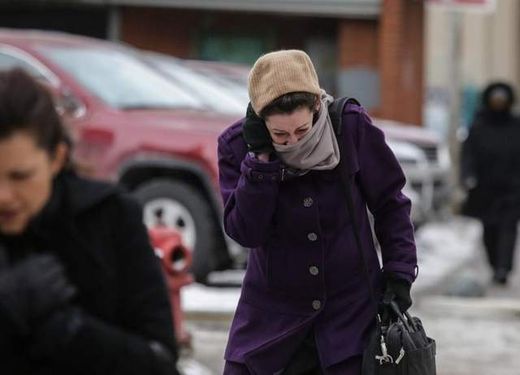 Some Michigan schools are closed as record-breaking subzero temperatures plunge much of the state into a deeper freeze.
Detroit reached zero degrees, a smidge from the record of -1 degrees set Feb. 28, 1994. Flint, Saginaw and White Lake all broke records also set that year, according to the National Weather Service. White Lake got coldest overnight, at -18 degrees.
It's the most frigid winter in recent memory, and it isn't going anywhere yet.
"We're kind of locked and loaded in this pattern where we get these storms coming through, at least for the next week," weather-service meteorologist Deb Elliott said. "None of the data I'm looking at shows us warming up to normal, average temperatures this time of year."
The average temperature in Detroit this time of year is about 35 degrees, she said.
Wind chill advisories are in effect, and Detroit Public Schools are among those affected by closings. The high in Detroit today is expected to be in the teens.
It was 33 degrees below zero in Pellston in the northern Lower Peninsula. It was 30 below in Grayling, 16 below in Traverse City, 12 below in Grand Rapids and 10 below in Lansing.
Bitter cold is expected through the weekend.
On Thursday, winds and blowing snow caused problems on roads. Authorities say whiteout conditions were a factor in a multi-vehicle crash near Ann Arbor that left one person dead and others injured.
The Associated Press contributed to this report.