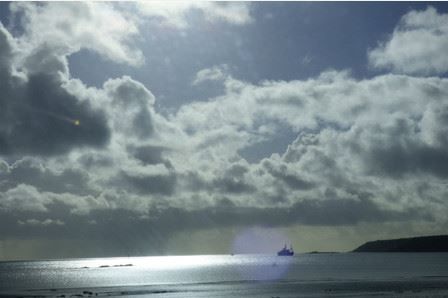 On the left side of this picture, highlighted by the dark cloud but with its detail obscured, is a bright triangular shape streaking across the sky.
Could it be visitor from space or perhaps an experimental delta-wing aircraft from Culdrose or beyond?
It was snapped by accident and only discovered when Michael Potter reviewed his photographs of Mounts Bay on his computer.
He said: "I uploaded it to my laptop and decided to delete it because of the apparent sunspot over part of the image.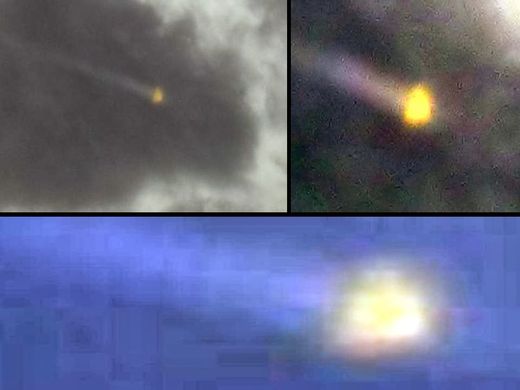 "Then I noticed on the left hand side of the image something that had not been apparent when I took the photo.
"The photo has not been tampered with or photo-shopped so what is it?"
Perhaps the correct answer is in itself as incredible as the idea of UFOs.
It is most probably a large lump of 4.3-billion-year-old rock which has slammed into the Earth's atmosphere at a terrific speed, perhaps as much as 45 miles a second. Heated by friction to a fireball of around 1,500 degrees centigrade, it is just one of an endless cascade of meteors that rain down on us day and night.