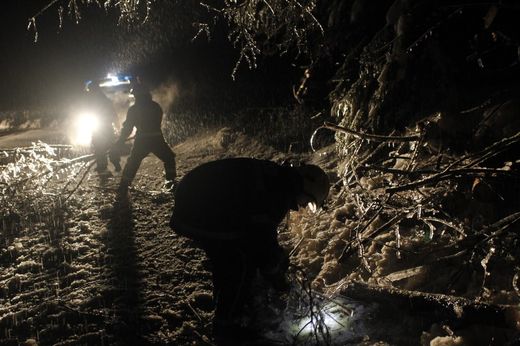 Heavy freezing rain in Slovenia has caused widespread power outages and the closing of many roads across the European nation. Approximately 10% of the country was without power due to downed power lines and damaged transformers.
Prime Minister Alenka Bratušek announced that Slovenia had requested aid from the European Union, as well as help from neighboring Italy and Croatia to help repair the country's damaged electrical distribution network. She also stated that it may take up to a week to complete all the repairs, as current icy conditions and fallen trees and branches on roadways are impeding repair crews.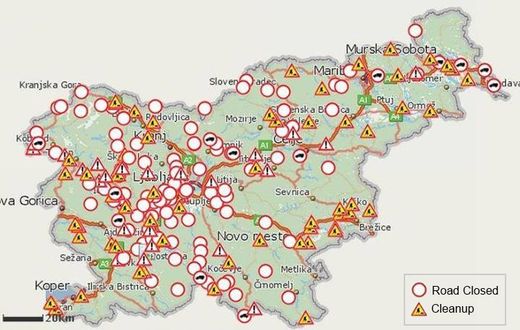 Numerous schools have already canceled classes for at least the beginning of the coming week.
The country's winter service personnel, fire brigades, and civil protection services have all been mobilized to remove trees and clear roads, but in some areas cleanup activities were halted due to dangerous conditions as iced-over tree branches continued to fall.
Any residents who have the appropriate skills and necessary equipment to safely help in cleanup activities were asked to assist in clearing the road network.
Heavy rainfall and possible snow is expected to continue into Monday, and officials are watching the rising levels of the Vipava and Ljubljanica rivers.