Coronado National Forest crews are mopping up a wildfire that began Thursday afternoon on Mt. Lemmon.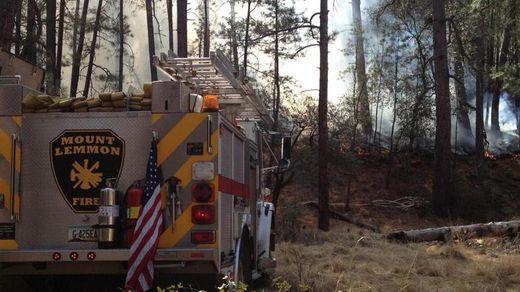 The Little Bear Fire began around Noon near mile post 11 off of Catalina Highway, according to Mt. Lemmon Fire Chief Randy Ogden.
Mt. Lemmon Fire crews were able to contain the fire in approximately 45 minutes, Ogden said.
Coronado National Forest estimates that the blaze grew up to ¼ of an acre, Coronado National Forest spokeswoman Heidi Schewel said.
The fire is human caused and under investigation, Schewel added.
Schewel said that the fact a fire started on Mt. Lemmon in January is an indicator of just how dry the conditions are. She urges that fires should not be left burning for any amount of time.