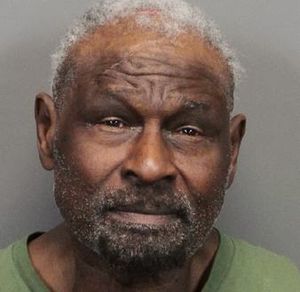 Hindsight is 20/20 for Darla Ward, the property manager for Reno Motel in downtown, where fugitive sex offender James Edward Bryant had been renting a room for two months.
"He had a bunch of young boys in his room," recalls Ward. "I never seen him with anyone older than maybe 20."
Neighbors called him 'Preacher Man. '
"Every Sunday, he would come over and ask me to go to church and listen to him preach and he would ask us all to go to church," says Ward.
Ward says Bryant even showed her a preacher's certificate, and she thought he was a godly man who was trying to help wayward young men in the area.
"He would feed them. He would let them stay the night sometimes, which we would have arguments about," says Ward. "But he would take care of them."
She says she spoke to numerous young men who were in Bryant's room.
"They never said anything to me, because I would have done something," Ward explains.
Yesterday, she helped authorities locate Bryant at his new apartment, after he terminated his rent early last week.
He had been living at an apartment complex on 3rd Street for only 10 days before he was arrested. The manager, who did not want to be on camera,
painted a very different picture of Bryant, saying "he was a problem" and "a life-long con artist."
Reflecting on Bryant's behavior, Ward says, "I feel very cheated. I'm hurt. I'm really hurt that he hurt our whole neighborhood, because everybody loved him. And for him to hurt a child, or anybody like that, is wrong. It's just wrong.