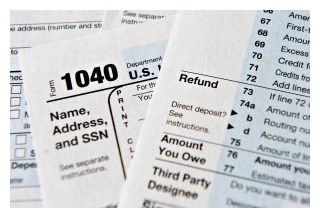 The Internal Revenue Service has shortened the upcoming tax-filing season by 10 days while it continues to make up for October's government shutdown, the agency announced Wednesday.
The filing period will begin on Jan. 31, while the statutory deadline of April 15 will remain in place. The IRS said it needs more time to program and test its tax-processing systems after falling behind during the 16-day government closure, which resulted from a lapse in federal funding.
"Our teams have been working hard throughout the fall to prepare for the upcoming tax season," acting IRS commissioner Daniel Werfel said in a statement. "It's a complex process, and our bottom-line goal is to provide a smooth filing and refund process for the nation's taxpayers."
The announcement Wednesday prompted concerns that refunds will come later than expected for tax filers who rely on refunds to pay bills.
A labor group that represents IRS employees blamed political leaders for the delay, saying budget cuts and forced furloughs have affected the agency's preparedness. "This is the real-life impact of the budget cuts and the shutdown," said National Treasury Employees Union president Colleen M. Kelley. "The IRS should be fully funded so taxpayers get the service they deserve."
The IRS noted that some tax-filing software companies will accept tax returns early and hold them until the IRS systems open on Jan. 31. TurboTax, one of the most popular online tax-preparation services, announced Wednesday that it would begin accepting e-filed returns Jan. 2.
Traditionally, tax-filing season begins Jan. 21, but the IRS sometimes bumps the start date because of complications. That was the case last year, when the agency moved the date to Jan. 30 due to changes in the tax code that Congress approved on the first day of the year.